The Impact of FTM Surgery by Dr. Babak Dadvand
Posted on Wednesday, July 13th, 2022 by Dr. Babak Dadvand
Masculinizing chest surgery is a life-changing procedure that profoundly impacts the quality of life for female-to-male (FTM) and female-to-nonbinary (FTN) transitioning patients. As a double board-certified plastic surgeon, I take great pride in being part of my patients' FTM or FTN journey. During your female-to-male top surgery evaluation, it's not only the breast size that is considered, but also the amount of excess skin, and the size and position of the nipple and areolar, as this will inform the best surgical technique.
What is unique to this particular FTM top surgery case is the separate areolar graft and separate nipple graft that enables the resizing of the areolar and nipple to best fit the new, masculine chest. I elected this surgical technique due to the patient having large pendulous breasts, a big amount of excess skin, large nipples, and areolas and I wanted to ensure the best outcome for my patient.
If you are considering chest masculinization surgery then I encourage you to conduct thorough research before choosing your plastic surgeon and check their credentials. Where possible – ask to speak to previous FTM/FTN transitioning patients, watch procedure videos and check before and after galleries and testimonials. These will give you an idea of your potential surgeon's ability to perform and deliver the results that you desire.
I work with many patients throughout Beverly Hills, Los Angeles, and beyond – offering guidance and treatment on breast tissue removal and contouring the chest area to a more masculine appearance.
Dr. Dadvand discusses FTM top surgery
It's important to do your research before FTM surgery. Learn more information from Beverly Hills plastic surgeon Dr. Dadvand.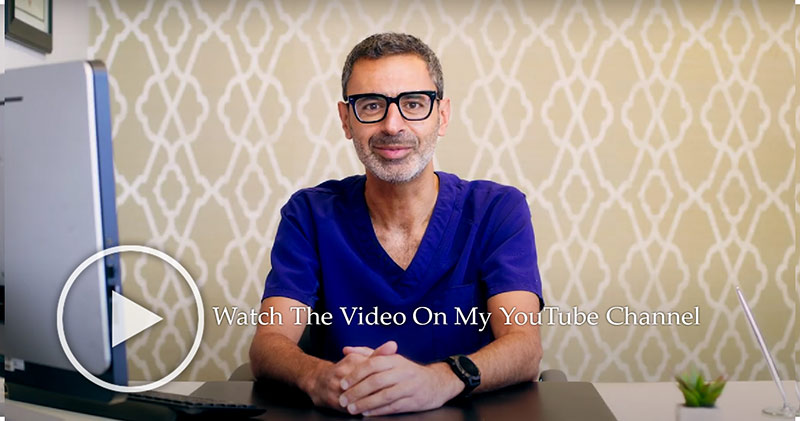 This entry was posted in Top Surgery. Bookmark the permalink.