Necklifts
Some patients do not meet the requirements for a facelift but also would not have ideal results with liposuction of the neck alone. A neck lift is a wonderful procedure where through a small incision under the chin, the fat is reduced and the muscles are tightened to achieve a crisp neckline. The results are impressive and can improve your overall appearance.
The neck lift procedure is an outpatient procedure performed under general anesthesia and takes approximately two hours to complete. You will wear a garment around your head for one week to keep swelling down. Dr. Dadvand's neck lift procedures have almost immediate results that remain long-lasting.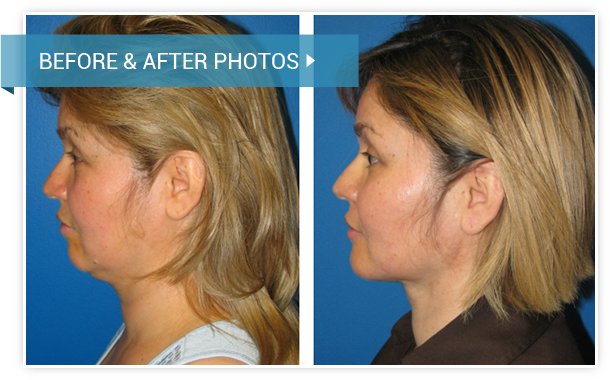 Contact the office of Dr. Babak Dadvand, where his friendly and courteous staff will schedule a consultation for you.