Contact Dr. Dadvand
Skin Care
Dr. Dadvand Plastic Surgery is proud to offer the latest skin care products so patients can achieve the healthy skin they have wanted at affordable prices. Dr. Dadvand researched many different skin care lines and the following brands and their products offer the most effective, comprehensive skin care to suit all skin types. Dr. Dadvand has hand-selected these skin products to cleanse, restore, replenish, and protect your skin.
Skin Better
Skin Better and their team of aesthetic experts has a profound understanding of skin aging and what it takes to help defy the effects of time. Two exclusive groundbreaking technologies set skinbetter science products apart from other skincare lines. Revolutionary InterFuse® technology delivers skin improving ingredients to where they are needed, faster and deeper, with pinpoint precision. AlphaRet®, a unique combination of an AHA and a retinoid to maximize skin rejuvenation with little-to-no irritation. The result is radiant, youthful skin reflecting the beauty of science. Winner two years in a row for Allure Magazine's Beauty Breakthrough award and InStyle Magazine's 2017 award for Best Beauty Buys.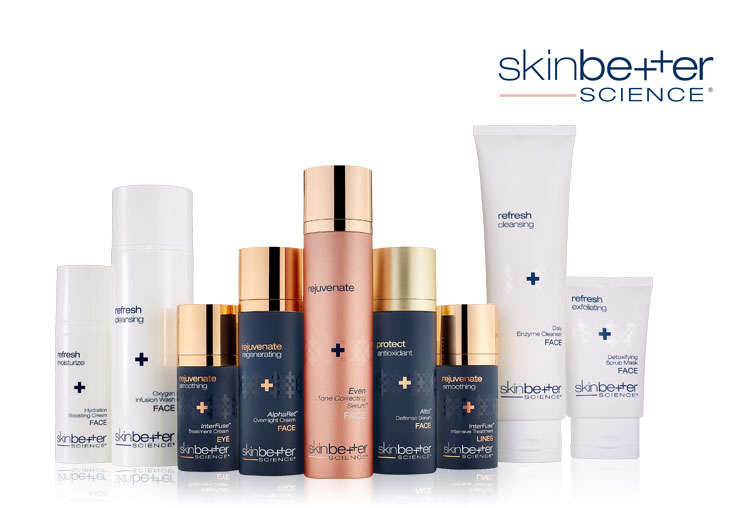 Skin Medica Rejuvenize Peel
Smooth the appearance of fine lines and wrinkles. See noticeable improvement after just one peel and compelling results after three to six peels. Appropriate for moderate to severe skin imperfections as determined by your physician.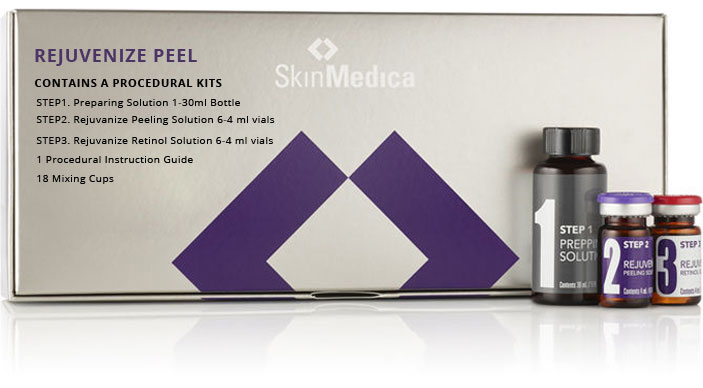 Rejuvenize Peel™ Clinical Study Results
Unretouched photographs of subject at baseline and after 3 Rejuvenize PeelTM procedures in conjuction with basic post-peel skin care regimen (Facial Cleanser, Ultra Sheer Moisturizer and Daily Physical Defense* Sunscreen Broad Spectrum SPF 30+). Invidual results may vary. Data on file at Skin Medica

2014 SkinMedica, Inc., An Allergan Company
All rights reserved and TM marks owned by Allergan , Inc.
Skin Ceuticals Physical Fusion UV Defense SPF 50 Sunscreen
This groundbreaking, weightless, 100% physical sunscreen provides water-resistant broad spectrum protection with transparent titanium dioxide and zinc oxide (Z-Cote®*). Enhanced with artemiasalina, a plankton extract, this lightweight sunscreen increases skin defenses and resistance to UV and heat stress. Color-infused technology enhances natural skin tone and boosts daily radiance.
*Z-COTE HP-1 is a Registered Trademark of BASF
**based on in-vitro testing
Sheer, universal tint adaptable to all skin tones boosts radiance for a more even, luminous complexion
Water-resistant for 40 minutes
All-physical, broad spectrum UVA/UVB protection
Increases skin defenses and resistance to UV and heat stress based on in-vitro testing