Contact Dr. Dadvand
Skin Care
Dr. Dadvand Plastic Surgery is proud to offer the latest skin care products so patients can achieve the healthy skin they have wanted at affordable prices. Dr. Dadvand researched many different skin care lines and SkinCeuticals offers the most effective, comprehensive skin care line to suit all skin types. Dr. Dadvand has hand-selected these skin products to cleanse, restore, replenish, and protect your skin.
Gentle Cleanser
[$34.00 plus tax]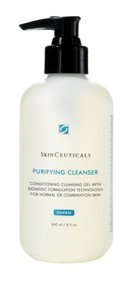 Wash Away Impurities
SkinCeuticals cleansers feature gentle cleansing agents combined with purifying ingredients that wash away impurities and exfoliate dead skin cells without stripping the skin. Formulated according to professional standards, our cleansers leave skin feeling fresh and clean without increased dryness or oiliness.
Formulated for dry, sensitive or traumatized skin, Gentle Cleanser washes away excess impurities and oil without drying the skin. Gentle enough to be used several times a day, this non-irritating cleanser conditions, soothes, and calms.
Non-irritating ingredients
Contains emollients and skin conditioning ingredients
Soothing and calming for sensitive or traumatized skin
Ideal after in-office skin rejuvenating procedures
Toner
[$34.00 plus tax]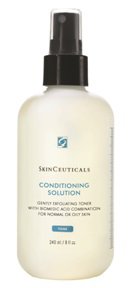 PREP YOUR SKIN FOR PRODUCTS THAT FOLLOW
Toning is an essential step that ensures skin is properly prepared for the remainder of your SkinCeuticals regimen. Designed for specific skin types and concerns, these solutions wipe away stubborn dirt, oil and dead skin cells left behind after cleansing and balance the pH of the skin.
Designed for normal or oily skin, this exfoliating toner acts as a second step in the cleansing process by reducing excess residue.
Improves skin tone and texture
Freshens and decongests skin
Minimizes the appearance of pores
Physical Fusion UV Defense SPF 50 Sunscreen
[$34.00 plus tax]
Protect against the appearance of photoaging
This groundbreaking, weightless, 100% physical sunscreen provides water-resistant broad spectrum protection with transparent titanium dioxide and zinc oxide (Z-Cote®*). Enhanced with artemiasalina, a plankton extract, this lightweight sunscreen increases skin defenses and resistance to UV and heat stress. Color-infused technology enhances natural skin tone and boosts daily radiance.
*Z-COTE HP-1 is a Registered Trademark of BASF
**based on in-vitro testing
Sheer, universal tint adaptable to all skin tones boosts radiance for a more even, luminous complexion
Water-resistant for 40 minutes
All-physical, broad spectrum UVA/UVB protection
Increases skin defenses and resistance to UV and heat stress based on in-vitro testing
Hydrating B5 Gel
[$78.00 plus tax]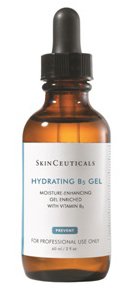 A hydrating serum replenishes moisture and restores radiance for a smoother complexion
Enriched with vitamin B5, Hydrating B5 Gel replenishes nutrients the skin needs to feel smooth and appear younger. This moisture-enhancing gel contains hyaluronic acid, the body's natural hydrator, to bind moisture to the skin.
Contains vitamin B5 to help replenish nutrients
Leaves skin feeling supple and smooth
Maximizes the benefits of a daily moisturizer
Recommended for use with vitamin C treatments
Ideal for all skin types