Liposuction in Los Angeles
Liposuction is one of the most common cosmetic procedures performed in the United States. The procedure is ideal for treating those problem areas we all have, creating smoother silhouettes and taking inches off your size. The areas typically treated with liposuction are the abdomen, waists, lower back, bra rolls, inner and outer thighs, knees, as well as arms and necks. Small incisions are discreetly placed and thin cannulas are used to reduce the fat. Dr. Dadvand utilizes the latest techniques, whether it is super-wet, tumescent, or ultrasound-assisted liposuction. During your consultation, Dr. Dadvand will review what liposuction technique would be best for you.
Liposuction is an outpatient surgery. The surgery takes between one and three hours and is typically performed under general anesthesia. You will have a compression garment for 4 to 6 weeks after surgery. This will help control the swelling. You will be able to return to light exercise at four weeks and full exercise at six weeks.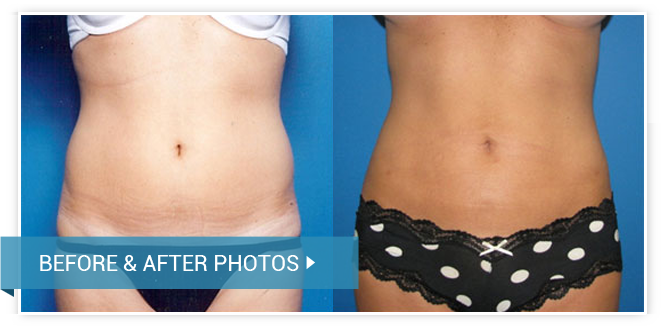 Dr. Dadvand also incorporates cellulite Endermologie in his postoperative liposuction care. This is a deep massage treatment that greatly helps in reducing swelling and healing time after your liposuction surgery.
Liposuction FAQ
1. What is liposuction? Liposuction is a surgical procedure where a thin metal cannula is used to suction out excess fat, allowing the skin to then re-drape creating an improved contour.
2. Is liposuction safe? Liposuction is a safe procedure when performed by a board-certified plastic surgeon. As a specialist in liposuction techniques, Dr. Dadvand is careful in knowing how much fat to reduce, avoiding contour abnormalities, and minimizing bleeding and bruising.
3. What are the risks of liposuction surgery? There are general risks, such as the risk of bleeding, infection, and injury to deeper structures. However, these are very low risks especially in the hands of a board-certified plastic surgeon. The common risks are contour abnormalities (dents, rippling, unevenness), sensation changes (either hypo-sensation or hyper-sensation), scar tissue formation, poor incision healing. Overall liposuction is a very common surgery with minimal risks when performed by an experienced, qualified physician.
4. Who is the best candidate for liposuction? Typically there are two types of liposuction patients. The first type is someone who exercises and has a healthy diet but has stubborn pockets of fat that will not improve. The second type is someone who does not exercise or eat properly and wants the liposuction procedure to jump-start them on the path to healthier, more active living. Typically patients in the first group have longer-lasting results because they already have good lifestyle habits in place. In addition, the patient must not only have excess fat in an area, but the skin tone also needs to be good for proper re-draping.
5. Once the fat is removed can it come back? This is the most common question. As an adult, you do not make new fat cells. However, fat cells have the ability to expand and contract based on your diet and exercise patterns, amongst other things. Liposuction does not remove all of the fat cells (nor should all the fat cells be removed because this will lead to dents and ripples). The remaining fat cells can increase in size if one were to gain weight after their surgery.
6. Will liposuction lead to weight loss? Depending on how much fat is removed during the procedure, you may notice a decrease in weight once the swelling has resolved. However, liposuction is not a weight loss surgery. Liposuction is a contouring procedure. You will notice an improvement in your contour (dress size, pants size, etc.). Patients who are categorized as obese are not good candidates for this surgery.
7. What type of anesthesia is used for liposuction? Depending on the amount of liposuction and the number of areas, different types of anesthesia can be used. Typically general anesthesia is used for larger volume cases or cases where multiple areas are being addressed. For patients undergoing smaller volume liposuction or minimal areas, intravenous sedation or even local anesthesia may be used.
8. How much liposuction can be performed in one operation? Typically if the procedure is being performed as an outpatient, no more than 5 liters of fluid (includes fat, wetting solution, and blood) should be reduced. If more than that amount is planned on being reduced, the patient should be admitted overnight for observation. The reason for this is because there can be large fluid shifts internally after large volume liposuction that can affect a person's fluid balance which may be dangerous.
9. What are the restrictions after the surgery? There are several restrictions after liposuction surgery that mainly revolves around swelling control. There is to be no exercise or strenuous activity from 4-6 weeks. In addition, the salt intake must be minimized in this time period as salt can increase the amount of swelling. To aid in this, a compression garment will need to be worn for the first 4-6 weeks.
10. When will I see my final results? Generally, the final results are at 6 months. However, most people will see dramatic results after the first 4-6 weeks.
Contact the office of Dr. Babak Dadvand, where his friendly and courteous staff will schedule a consultation for you.