Meet Dr Dadvand
Beverly Hills' Esteemed Plastic and Reconstructive Surgeon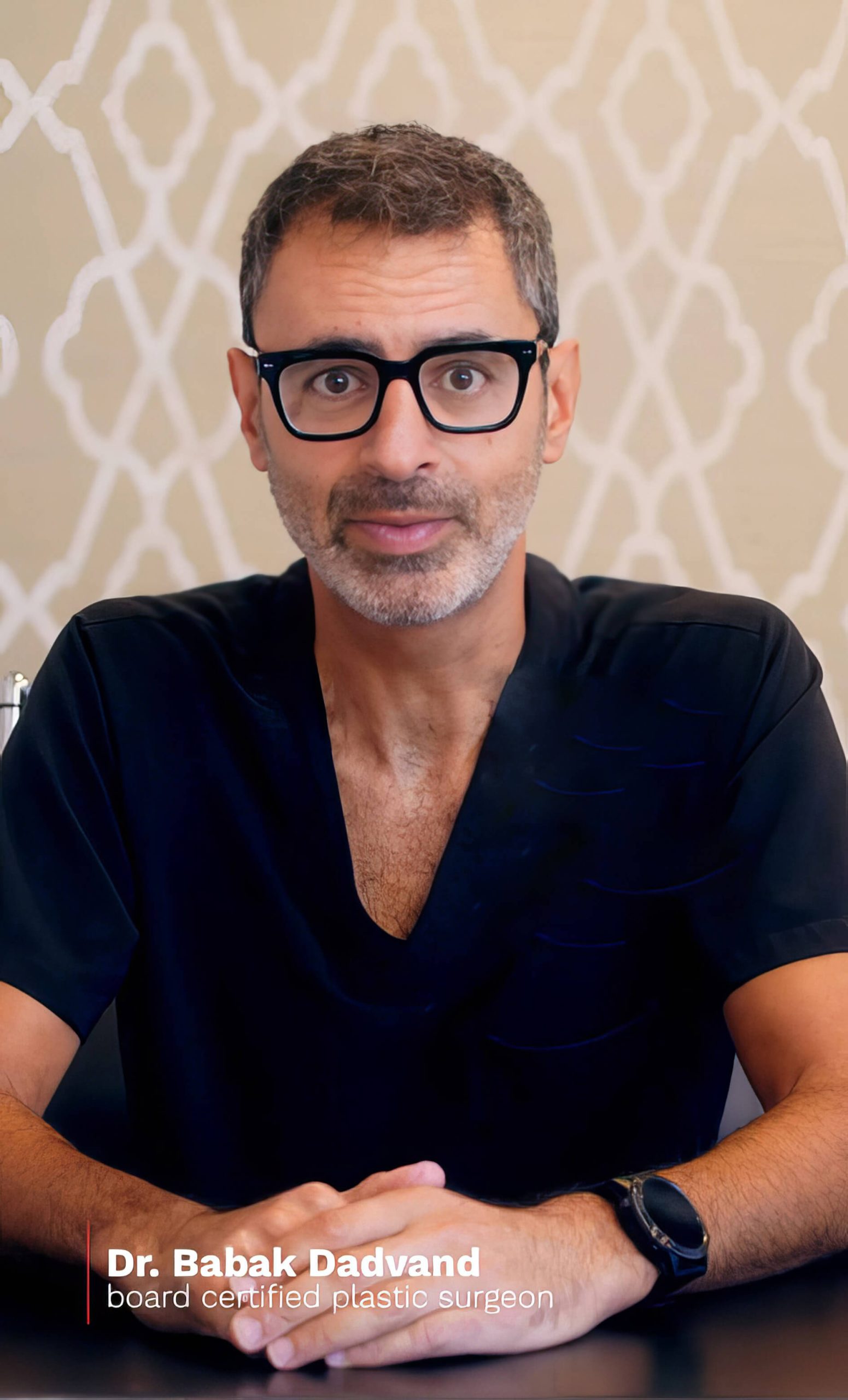 Dr Babak Dadvand, a double board-certified plastic surgeon, is well respected by patients and professionals. Nestled in the iconic Beverly Hills, Dr. Dadvand has garnered acclaim for his unparalleled expertise in breast and top surgery procedures. His proficiency encompasses a range of procedures, including breast augmentation, breast lift, breast reduction, and top surgeries tailored for transgender patients.
With a keen eye for detail and a deep understanding of individual anatomy, Dr. Dadvand crafts results that are harmoniously aligned with each patient's unique physique and desires. His commitment to excellence and patient-centric approach has transformed and enriched countless lives.
Education and Training
Dr Dadvand's pursuit of excellence began at the University of Pittsburgh School of Medicine. His journey took him to the esteemed UCLA and the world-renowned Cleveland Clinic, where he further honed his surgical skills. An eight-year rigorous training program in Los Angeles solidified his foundation in both general and plastic surgery. His relentless dedication led him to Beverly Hills, where he specialized in aesthetic surgery, mastering the delicate balance between art and science.
Prior to this, Dr Dadvand graduated Magna Cum Laude from the University of Pennsylvania and was further recognized for his outstanding achievements by being named a member of Phi Beta Kappa.
Dr. Dadvand's Philosophy on Aesthetic Surgery
"The most important qualification I possess is understanding the significance of one's self-image. The relationship with my patients starts with open communication during the consultation. I believe in a relaxed, direct approach, building trust and confidence. As a perfectionist, I combine my extensive training with my artistic background to understand the human form, ensuring unparalleled care and results." – Dr. Babak Dadvand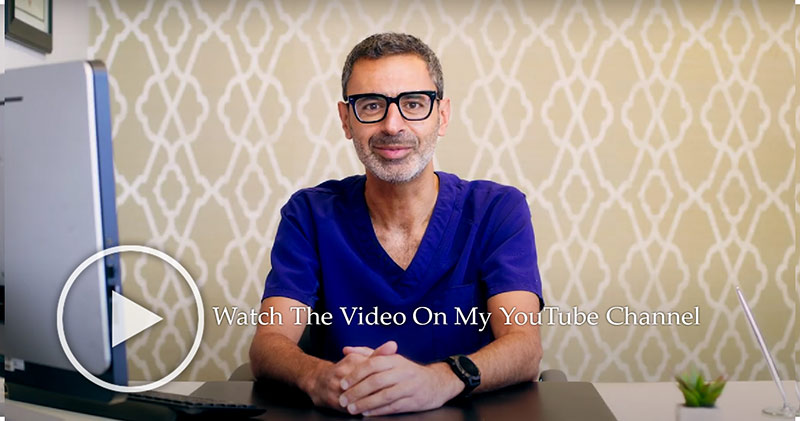 Education
CERTIFICATIONS
FELLOWSHIP IN ADVANCED COSMETIC SURGERY
PLASTIC SURGERY RESIDENCY
GENERAL SURGERY RESIDENCY
MEDICAL SCHOOL
Degree: Doctorate of Medicine (MD), 1999
UNDERGRADUATE EDUCATION
Degrees: B.A. Chemistry, B.A. Fine Arts, 1995
Honors:
Graduated Magna Cum Laude
Phi Beta Kappa
Golden Key National Honor Society
Alpha Chi Sigma Award – Department of Chemistry
Phi Lambda Upsilon Honorary Chemical Society
All American Scholar Collegiate Award
Dean's List, University of Pennsylvania, 1991 – 1995
Presentations
Eppley B, Dadvand B. Injectable Soft Tissue Fillers. Plast Reconstr Surg September 2006.
Delaney C, Dadvand B, et al. Functional Outcome, Quality of Life, and Complications After IPAA In Selected Septuagenarians. Diseases of the Colon and Rectum. 45(7): 890-4; July 2002
Dadvand B. Carotid Endarterectomy. The Cleveland Clinic Guide to Surgical Patient Management. Pp. 235-40; 2002
Delaney C, Dadvand B, et al. Equivalent Function, Quality of Life, and Pouch Survival Rates After IPAA for Indeterminate and Ulcerative Colitis. Annals of Surgery. 236(1): 43-48; July 2002.
Dadvand B, Alexander F. Use of Intraluminal Stenting in the Management of Multiple Intestinal Atresias: Case Report and Review of the Literature. Journal of Pediatric Surgery. November 2001.
Delaney C, Dadvand B, et al. Pathological Subgroups do not Predict Outcome After IPAA for Indeterminate Colitis. Presented at the Association of Coloproctology Of Great Britain and Ireland Annual Meeting: July 2000.
Research
2002, Breast size as a Risk Factor for Breast Cancer Department of Plastic Surgery, CCF Preceptor: James Zins, MD
2001, Function, Quality of Life, and Complications After Ileal Pouch-Anal Anastomosis in Septuagenarians Department of Colorectal Surgery, CCF Preceptor: Conor Delaney, MD, Ph. D.
2000, Appendectomy: Single Institution Review Department of General Surgery, CCF Preceptor: Fredrick Brody, MD
1997, Use of Mitomycin-C to Create a Stable Tympanic Membrane Perforation in a Rat Model Department of Otolaryngology, University of Pittsburgh Preceptor: Stephen Cass, MD
1993-1994, Analysis of Tyrosine Kinase A, B, and C Subpopulations in the Rat Dorsal Root Ganglion Department of Neurology, University of Pennsylvania Preceptor: John Sladky, MD
Voices of Transformation: What Patients Say
"Dr. Dadvand is the best, he is truly a great doctor. Very understanding and great for a mastectomy for my transgender son. We will forever be grateful for Dr. Dadvand giving my son a new life. Thank you!!" – Becky Adan
"Dr. Dadvand is one of the best doctors I know. All around, he has a great personality, sense of humor, is very knowledgeable, and really tries his best to make sure that you are getting what you want." – Dre Barnachea
Connect With Dr. Dadvand
Embark on a transformative journey with Dr. Babak Dadvand. Reach out and discover the possibilities.