Body Lift LA
Although loose skin can be a result of aging and pregnancy, one of the more common causes these days is large weight loss. The reward of losing large amounts of weight is better health. However, for most people, losing this weight leads to excess skin and fat. Body lift, also known as circumferential abdominoplasty, lower body lift, and belt lift, is a procedure designed to decrease the excess skin and fat that results from having loose skin in the abdomen, back, and buttock.
The incision is 360 degrees and results not only in a flat tummy but lifts the outer thighs and the buttocks. Ideal patients for body lifts are those whose weight has been stable for 4 to 6 months after their weight loss. Typically the body lift is the first stage in body contouring surgery, which may include brachioplasty (arm lift), breast lift, and thigh lift.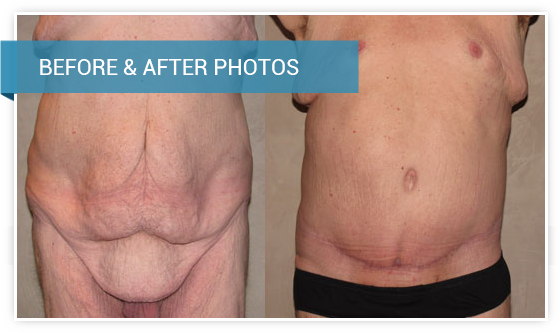 The body lift surgery takes 4 to 7 hours to perform. Body lift surgery is performed under general anesthesia and requires an overnight stay in an aftercare facility or hospital. Recovery generally takes 2 to 4 weeks and can resume all exercise at 6 weeks.
Contact the office of Dr. Babak Dadvand, where his friendly and courteous staff will schedule a consultation for you.