Best Candidates for Tummy Tuck
Posted on Friday, October 11th, 2013 by Dr. Babak Dadvand
As a plastic surgeon specializing in tummy tuck surgery, it is important to select the appropriate procedure for each patient. Tummy tuck surgery is a major operation, so it is important to know what makes someone an ideal candidate for this procedure. Typically patients fall into one of two categories, those that benefit from liposuction and those that benefit from some sort of tummy tuck procedure.
There are two things that distinguish these groups of patients: 1) Skin quality and 2) muscle laxity or looseness (known as rectus diastasis). In the liposuction group, these patients have good skin tone and little to no muscle laxity. They just have excess fat. Liposuction would be the ideal procedure for these patients. The photo below shows a woman with excess fat in the central abdomen as well as the flanks. The skin tone is very good, there are no stretch marks and the muscle tone is good. She is an excellent liposuction candidate.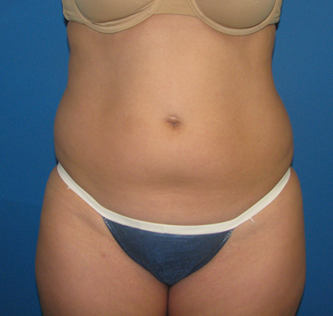 In the tummy tuck group, these patients have poor skin tone, excess skin and muscle laxity. Performing liposuction alone on this population will only make the skin hang more and will not address the loose muscles. The photo below shows a woman with excess skin and poor skin tone (note the stretch marks) as well as poor muscle tone. She aso has excess fat but liposuction in this patient's mid section will not make an improvement. She is an excellent candidate for abdominoplasty, or tummy tuck surgery.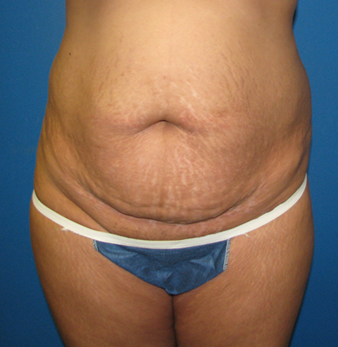 Thus, it is important to consult a board-certified plastic surgeon to determine which procedure would be best for you and if you are indeed a tummy tuck candidate.
To learn more about abdominoplasty surgery and to see before and after pictures visit my website at drdadvandplasticsurgery.com.
This entry was posted in Abdominoplasty, Tummy Tuck. Bookmark the permalink.